Filming wraps for Nim's Island 2
Sadly, deadlines, school festivals and a nasty cold kept me from getting back up to the set for the rest of filming and the fun of the wrap party, but I've still felt very much part of it all with emails from people who actually had to be up there. Let's say the excitement doesn't seem to be dying down!
But it's hard to believe that five weeks have gone by, and filming is over. It must be even harder for everyone living in that intense experience – and one friend has told me that she's already homesick for Nim's Island, even if it is an imaginary place. Long hours, working intensely with other people for over a month… all very different from the solitary world of a writer.
However, on one of my non-solitary days at a school festival I heard two boys chatting at the back of the signing line: "Wouldn't it be cool if there was a movie of Nim at Sea too?" They both had copies of it, so I was able to give them the good news when I signed their books. (I'll post about that school another day, as I'm hoping to be sent a couple of pictures of students' work. I've been very lucky with some of the amazing schools I've been to lately.)
So here are a few more pictures.
Something very exciting about seeing the signs…
Bindi Irwin & Wendy Orr, photo by Alexander Rice.
Studios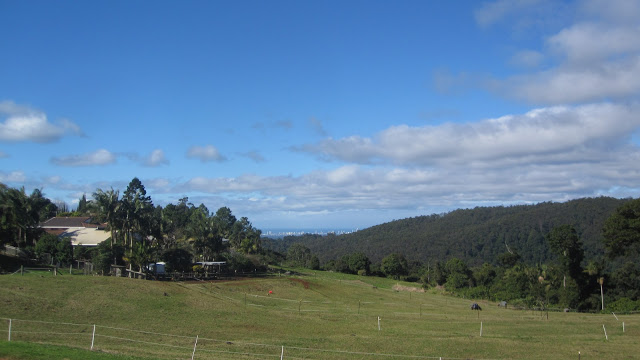 ---
---
Next post: Interview with Audrey, a teen reader & blogger →
← Back to all posts
Wendy Orr is a Canadian-born Australian writer. Her books for children and adults have been published in 27 countries and won awards around the world. Nim's Island and Nim at Sea have also become feature films, starring Jodie Foster and Abigail Breslin (Nim's Island) and Bindi Irwin (Return to Nim's Island.) Her latest book is Cuckoo's Flight, a companion to the highly acclaimed Bronze Age novels Dragonfly Song and Swallow's Dance. Read full bio
About Wendy
Subscribe to my email newsletter for updates